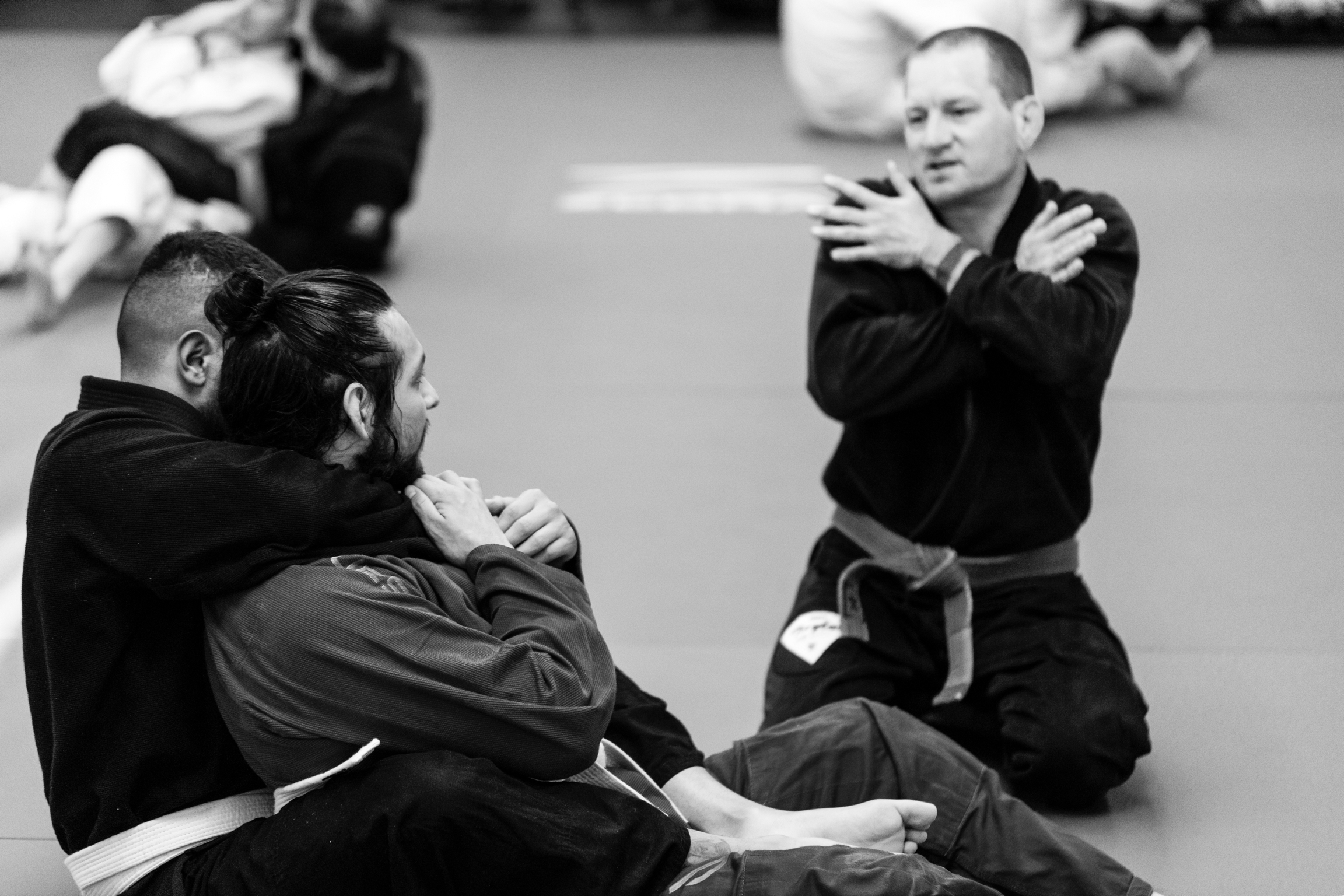 Jiu-Jitsu Fundamentals
The perfect place to start for students new to Brazilian Jiu-Jitsu. The fundamentals class focuses on the basic body mechanics and movements essential to Brazilian Jiu-Jitsu. This focus on fundamentals provides the beginning student the necessary skills to succeed and grow in Jiu-Jitsu. A high belt coach is on the mat specifically to give individual instruction to beginners and new belt levels to ensure a safe and successful start.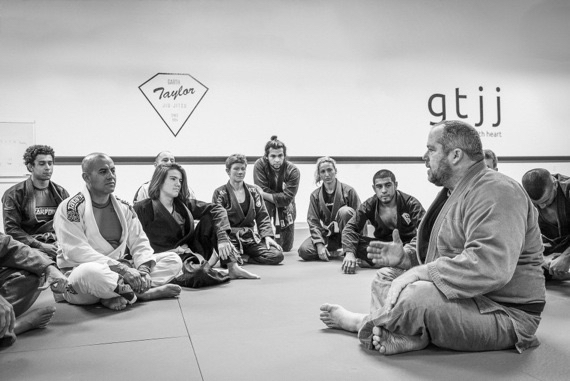 Adult Jiu-Jitsu, all Levels
A community based learning environment. This class, in which all belts train and work together, is a great opportunity to train with and learn from senior students. Whether you're a seasoned Black Belt or beginning White Belt the All Levels class offers something for everyone.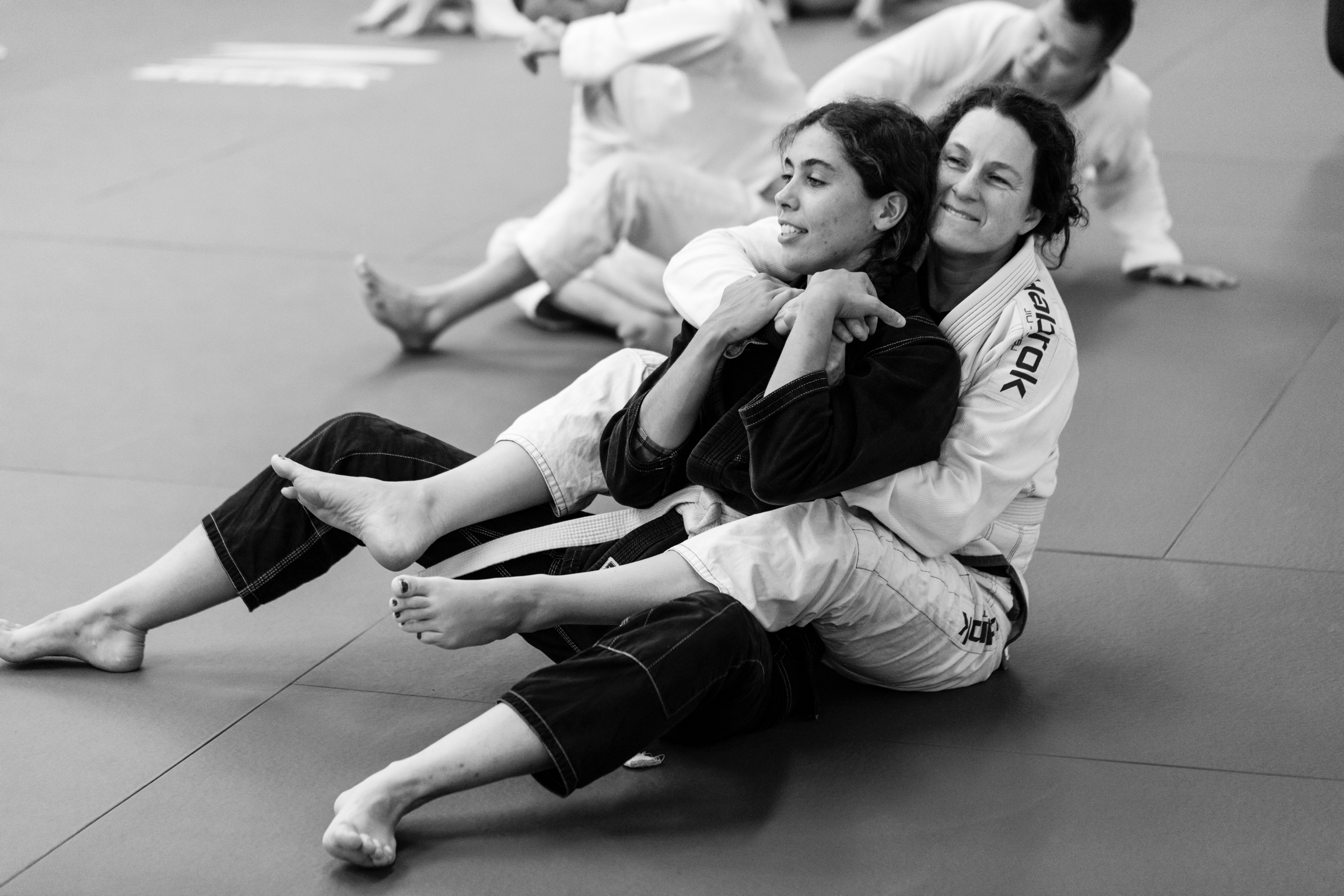 Womens Jiu-Jitsu, all levels
The close quarters contact of Brazilian Jiu-Jitsu can be a deterrent to women wanting to learn this essential defensive martial art. GTJJ's, Women's class as well as the Jiu-Jitsu Fundamentals class offer a safe and comfortable way for women to learn the amazing defensive art of Brazilian Jiu-Jitsu.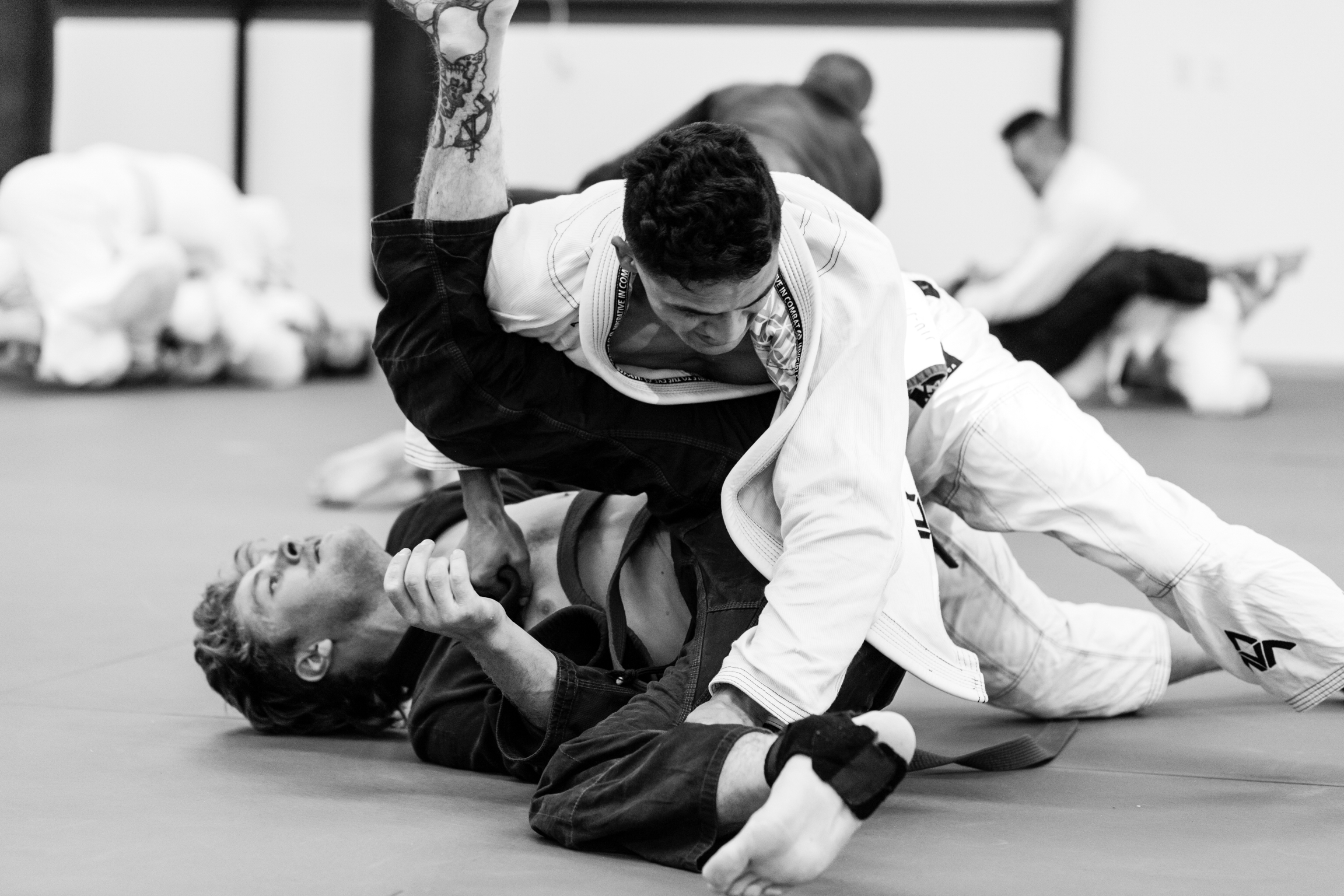 Intermediate / Advanced Jiu-Jitsu
This class is designed for the higher belts and more advanced Jiu-Jitsu athletes. While always grounded in the fundamentals, this class focuses on the advanced techniques and strategies of sport Jiu-Jitsu and Self Defence.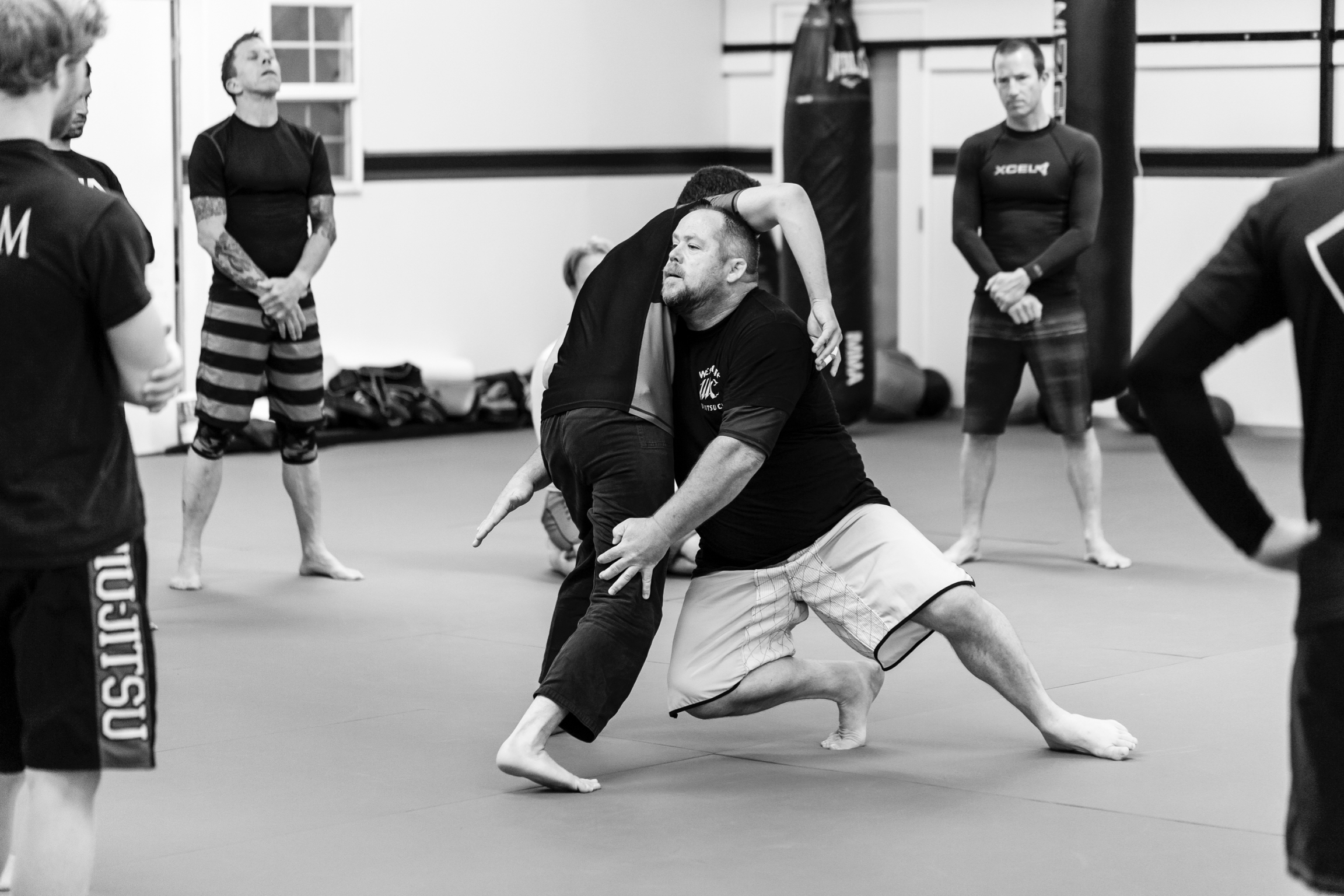 No Gi Jiu-Jitsu, All Levels
In this class we forego the traditional Jiu-Jitsu uniform or Gi. Students generally wear rash guards or T-shirts and shorts.
Without the traditional uniform, students focus on learning to control the body and limbs of the opponent without the benefit of gripping the GI. No-Gi Jiu-Jitsu is fast and fun. This is a great class for those interested in Mixed Martial Arts competition or self defence.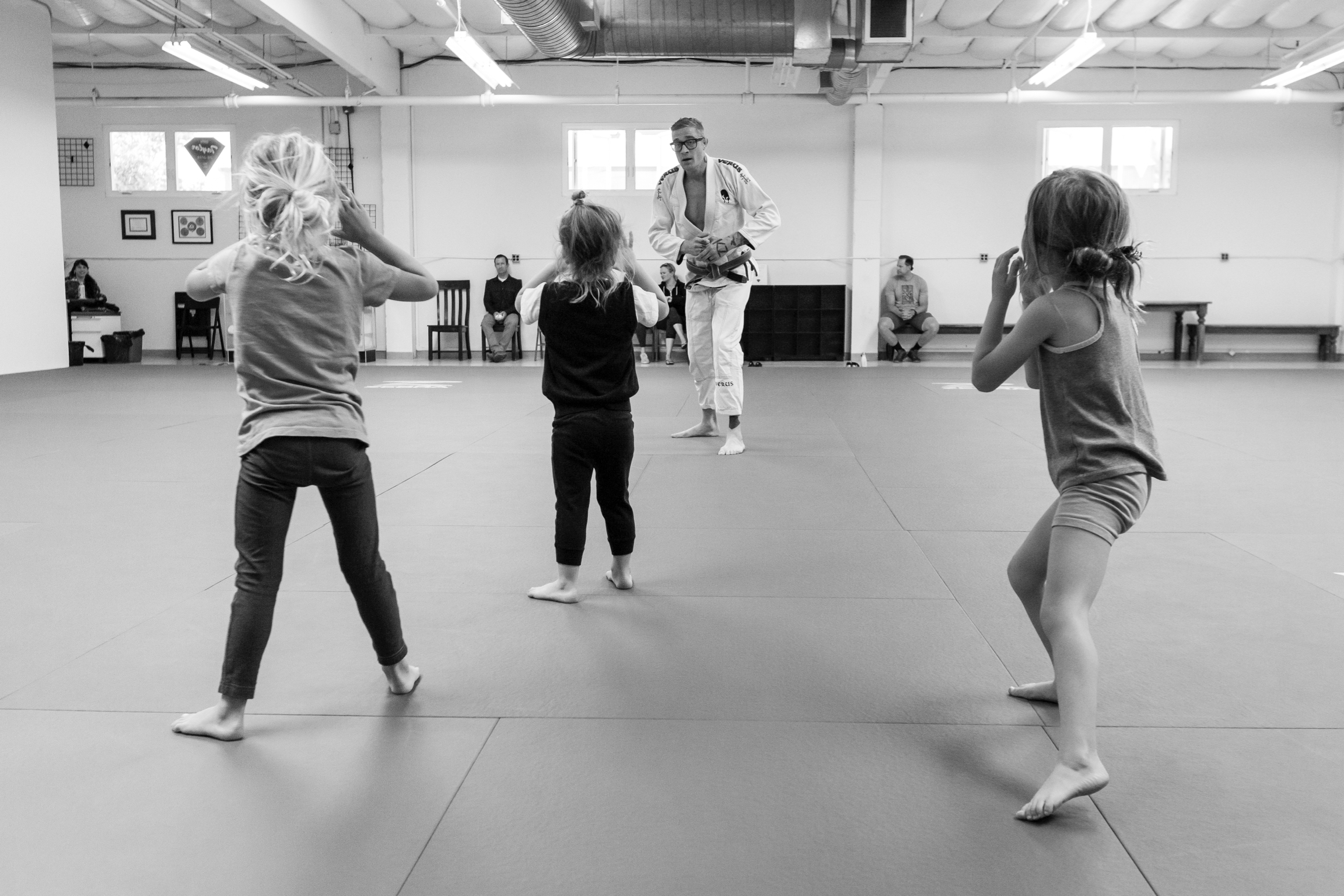 Mini Groms, 3 to 5 years old
In this fun and focused class your child will learn the building blocks of Brazilian Jiu-Jitsu. Students will learn the simple gymnastistics of rolling and falling. Balance and coordination will improve while they learn to take direction and develop the social skills to work with their peers practicing and training Jiu-Jitsu.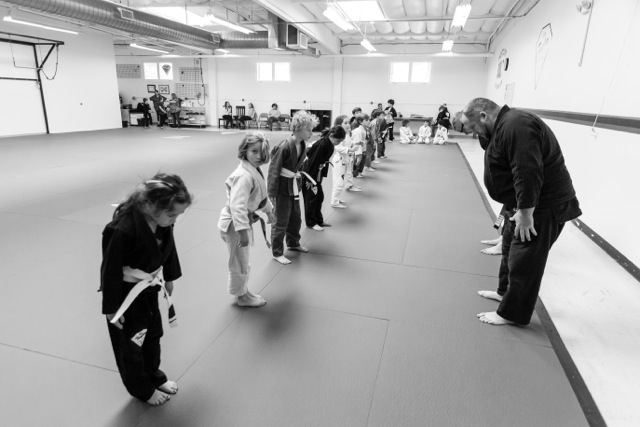 Groms, 6 to 9 years old
The Grom class at GTJJ focuses on the foundational movements and techniques of Brazialian Jiu-Jitsu. The focus on these fundamental movements and techniques sets your child up for a lifetime of confidence and well being. This fun and engaging class will also develop your child's physical strength and mental wellbeing while having lots of fun.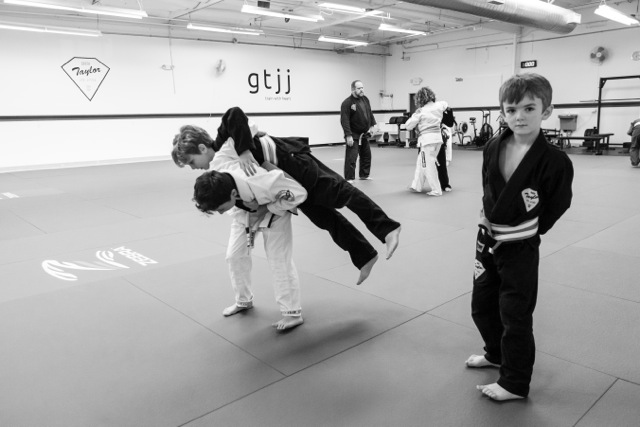 Menehunes, 10 to 15 years old
While maintaining a consistent focus on the foundational movements of Brazilian Jiu-Jitsu, GTJJ's Menehunes learn the advanced skills of real world self defence and the intracacies of sport Jiu-Jitsu. With discipline and hard work our students develop athletically while learning to problem solve under pressure in a fun and competitive environment.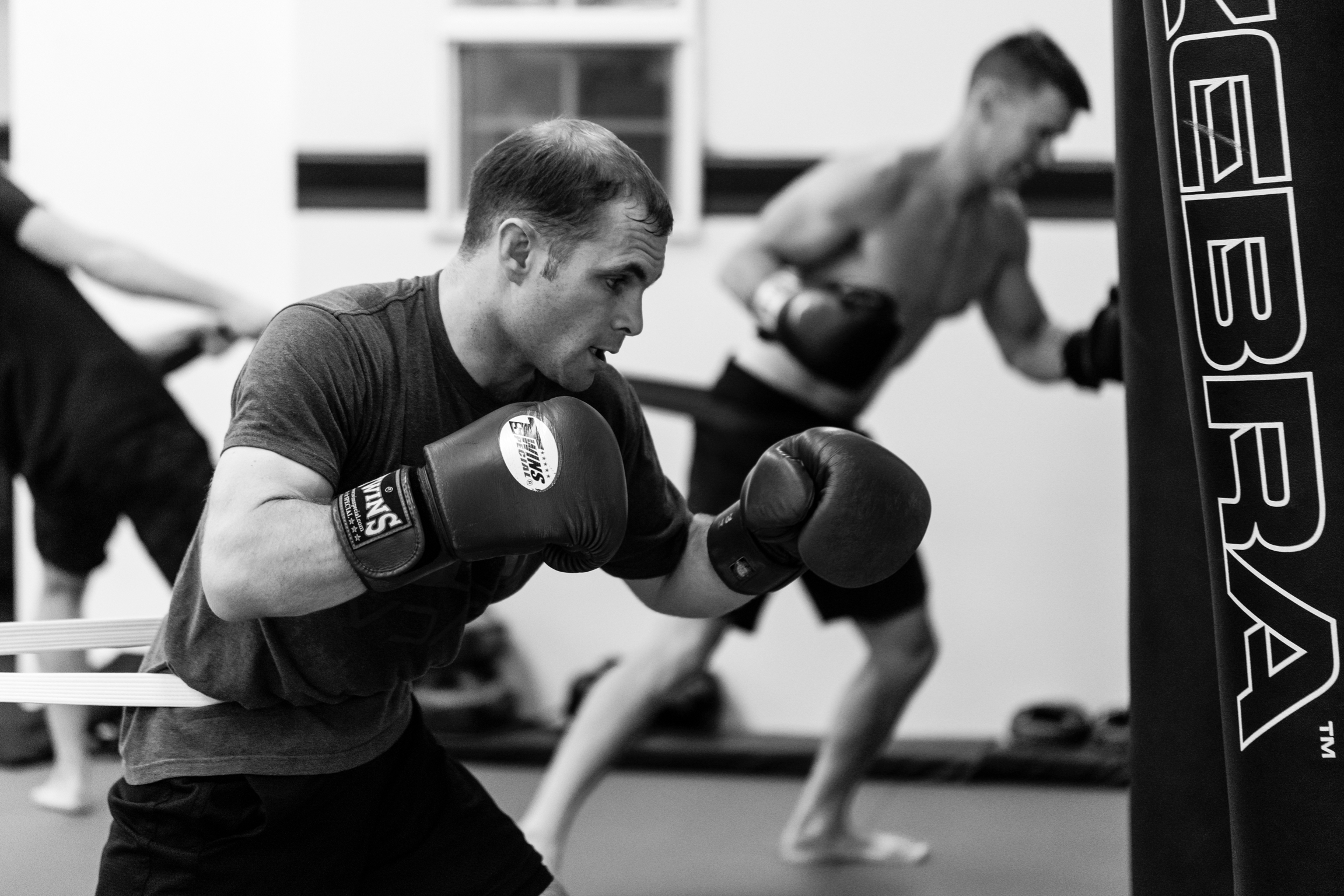 Adult Kickboxing, 16 and up
A fun and exciting Muay Thai Kickboxing class with concepts based on focus and technical drills, these are the basic biomechanics that make Kickboxing easily accessible to everyone. The class is fast paced and challenging, a fantastic work out that develops real Kickboxing technique and prowess.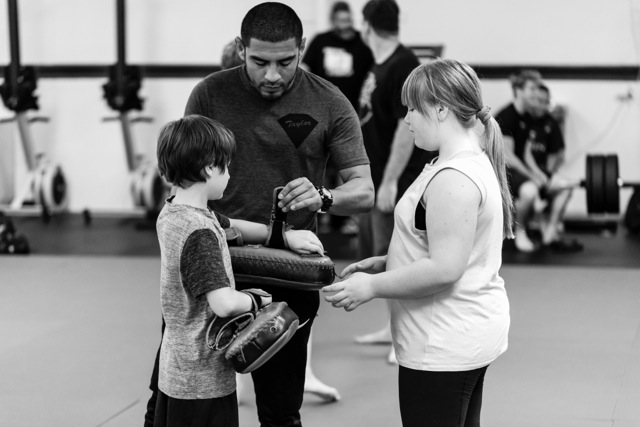 Kids Kickboxing, 8 to 15 years old
This fun, fast paced, light contact class focuses on the fundamentals of Kickboxing. Kids Kickboxing emphasises defence and footwork first, then teaching students to safely kick and punch. The movement and coordination as well as the hand, leg, and eye dexterity learned in Kickboxing translates to many other sports and athletics.